Kiel Institute for the World Economy
The Kiel Institute is an international center for research in global economic affairs, economic policy consulting, and economic education. The Institute engages especially in creating solutions to urgent problems in global economic affairs. On basis of its research, the Institute advises decisiontakers in policy, business, and society and informs the broader public about important developments in international economic policy. As a portal to research in global economic affairs, the Kiel Institute has established a network of International Research Fellows that supports the worldwide awareness of the Institute's activities and gives additional research impulses in form of scientific advice, joint research, and teaching stays in Kiel. The Institute lays a special focus on economic education and closely cooperates with the world's largest library in economic and social sciences.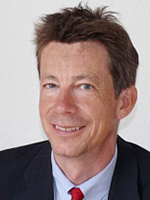 Prof. Dr. Dirk Dohse
Dirk Christian Dohse studied economics at the Universities of Hamburg and Kiel and received a doctorate degree from Kiel University. He holds a position as Senior Economist and Head of Research Division Knowledge Creation and Growth at the Kiel Institute for the World Economy. He has served as an expert advisor to the EU commission, the International Monetary Fund, the German Federal Research Ministry and various other national and international organizations. Former positions include an assistant professorship at Kiel University and the position as program coordinator International Economics and International Economic Policy at the Kiel Institute for the World Economy.
E-Mail:   dirk.dohse@ifw-kiel.de
Tel.: +49 431 8814 460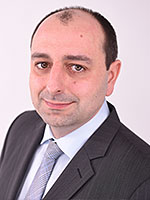 Dr. Robert Gold
Since October 2012 Dr. Robert Gold holds a position as Post-Doc at the Kiel Institute for the World Economy. Between September 2008 and June 2012 he worked as a Research Fellow at the Max Planck Institute of Economics in Jena. During this time he also was a Visiting Scholar at the Indiana University in Bloomington from October 2010 to May 2011. Between October 2003 and July 2008 Dr. Robert Gold made his MA in Political Science, Economic Sciences and Sociology at the University of Passau. After that he visited the Graduate College "The Economics of Innovation Change" in Jena from September 2008 to April 2012 and obtained a PhD from the School of Economics in July 2012. He is specialized in micro-economic research and works mostly empirically. His research interests relate to regional and innovation economics, macro-economic impacts and political economics of global integration. He publicized in important academic journals and cooperated in different application-oriented studies.
E-Mail: robert.gold@ifw-kiel.de
Tel.: +49 431 8814 412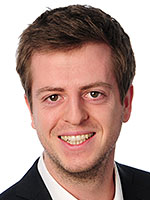 Julian Vehrke
Julian Vehrke studied Economics. He finished his Bachelor's degree in 2011 and afterwards in 2014 he gained his Master's degree at the Christian-Albrechts-University of Kiel. Since 2016 he has been working as a scientific assistant at the Kiel Institute for the World Economy. His current research interests are in the area of Innovation and Growth Economics, International Trade and Global Sourcing and International Political Economy.
E-Mail: julian.vehrke@ifw-kiel.de
Tel.: +49 431 8814 573